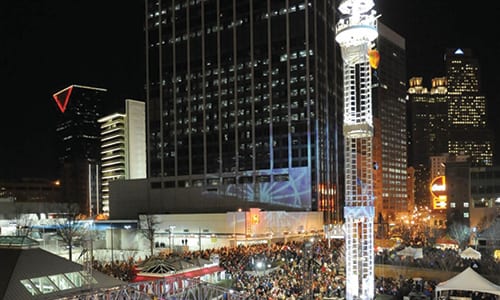 Atlanta Mayor Keisha Lance Bottoms and the City of Atlanta will host the 30th Annual New Year's Eve Peach Drop at Underground Atlanta on Dec. 31. This free and family-friendly event will include live musical performances by Jagged Edge, 112 "The Xperience," and Better Than Ezra.
The Peach Drop is an annual celebration on New Year's Eve that began in 1989 at historic Underground Atlanta.
Underground Atlanta will open its doors at 6 p.m. and the entertainment will start at 7 p.m. Admission is free.
No weapons are allowed on the event premises and personal items such as handbags and book bags will be checked at all entrances.
For more information, visit www.atlantaga.gov/nyeatl.