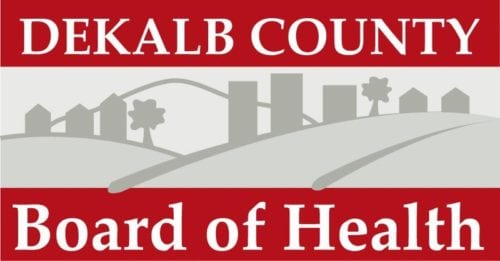 STONECREST—City officials say approximately 1,400 people have received COVID-19 tests at the new drive-though testing site, which opened on Sept. 2.
The DeKalb Board of Health partnered with the city to open the new site in the parking lot of the former Sam's Club building at 2994 Turner Hill Road. The building is slated to become the new Stonecrest City Hall.
The City Council approved an Intergovernmental Agreement(IGA) with the DeKalb Board of Health on Sept. 14 to operate the drive-through testing site through Dec. 11, 2020.
Chief of Staff Iris Settle said the city is pleased with the turnout so far and is encouraging the public to get tested.
The Stonecrest testing location is open Monday through Friday, 8 a.m. until 6 p.m. and 9 a.m. until noon on Saturday.
COVID-19 testing is free and open to all individuals who wish to be tested. A driver's license or identification card are not required, however registration in advance is strongly encouraged.
For testing site hours of operation and online appointment scheduling for all DeKalb County Board of Health testing sites, visit dekalbhealth.net, or call the COVID-19 Call Center at 404- 294-3700, Option 1. Call center hours of operation are Monday through Friday from 8:30 a.m. until 5 p.m. and 9 a.m. until 3 p.m. on Saturday.