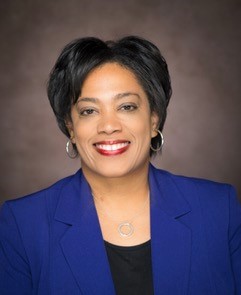 DEKALB COUNTY, GA— The DeKalb County Board of Education approved a one-year contract for interim Superintendent Dr. Vasanne S. Tinsley, a retired deputy superintendent for the district, during a special-called virtual meeting on Friday, April 29.
Tinsley's contract became effective April 26, 2022 and will be prorated. She will earn a base bi-weekly salary of $13,541.67 until April 25, 2024, unless terminated sooner, according to the employment contract. Tinsley formerly served as the Deputy Superintendent of Student Support & Intervention in the district. Tinsley begin her work with the district in 1994  as a school counselor and advanced in her career to serving as Deputy Superintendent of Student Support and Intervention until her retirement in 2020.
Tinsley was appointed superintendent the same day the board terminated its contract with Cheryl Watson-Harris amidst a growing number of public officials who have raised concern over the board's abrupt action.
Watson-Harris was hired in 2020 to serve as superintendent and many have expressed that she has not had adequate time toaddress a host of critical issues the district is facing. The board brought Watson-Harris on at a base salary of $325,000 annually for a three-year contract. The district likely will have to pay the remainder of the contract, observers have said.
Board Chair Vicki B. Turner said the board lost confidence in Watson-Harris to resolve several issues including deplorable conditions at Druid Hills High School. Turner and the school  board, however, have received backlash from the public and community leaders over the firing, with many pointing out the district has had a revolving door of superintendents in the last 10 years that has resulting into costly payouts to end those contracts with unresolved issues that have negatively impacted students and teachers.
Pictured above: DCSD Interim Superintendent Dr. Vasanne Tinsley