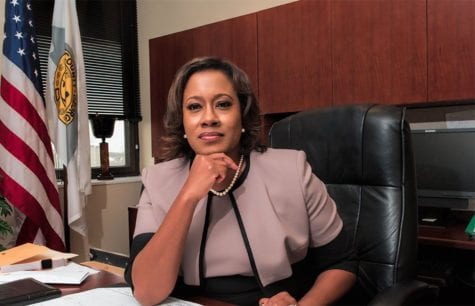 DeKalb County District Attorney Sherry Boston said jurors returned guilty verdicts against 49-year-old Darrow Brown and his wife, Laura Whitesell, 33, for abusing and starving their four children.
The abuse came to light on May 6, 2015, when paramedics were called by Whitesell to the family's Tucker motel room where they resided. The couple's 13-year-old daughter was found unresponsive in the bathroom where she slept. The child, who weighed only 52 pounds, was rushed to the hospital where she spent weeks in recovery and rehab.
According to the investigation, three of the couple's other children, who ranged in age from 6 to 9 years old, were also severely malnourished. Detectives discovered the children were often starved and beaten as a form of punishment. The oldest child suffered two black eyes after being punched and beaten with a pipe by her parents for stealing food. The parents claimed they were impoverished and had few resources. However, according to evidence presented at trial, both parents maintained healthy weights. Brown also admitted purchasing marijuana on a weekly basis.
The children were removed from the home by the Department of Family and Children's Services. Two of the victims are now living with their biological father.
Sentencing for defendants Brown and Whitesell is scheduled for Oct. 18 before DeKalb County Superior Court Judge Tangela Barrie.
The case was prosecuted by Senior Assistant District Attorney Mirna Andrews with assistance from Senior Assistant District Attorney Tracy Reeves and DA Investigator Angie Marty. Detective L.T. Neal of the DeKalb Police Department led the initial investigation.