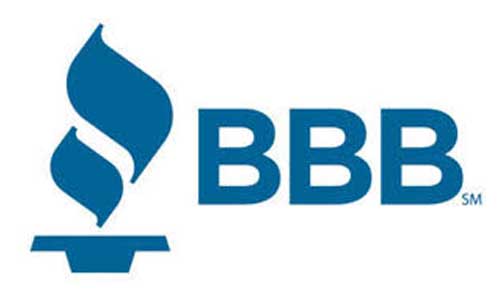 ATLANTA — The Better Business Bureau (BBB) is advisings consumers to use caution when doing business with PortaSpa, LLC, a Georgia-based company that sells portable spas and accessories. Complaints on file with BBB allege the company failed to deliver ordered products, did not provide requested refunds, did not communicate reasons for shipping delays with their customers, and provided poor customer service.
PortaSpa, LLC has an "F" rating, which is the lowest on BBB's rating scale due to recent unanswered complaints.
A Bennington, Vermont consumer told BBB that she paid PortaSpa, LLC $144 for a portable steam sauna. After a month of waiting for an update, she attempted to contact the business to inquire about the approximate shipping time for her order.
"I have since emailed once a week with still no response," the consumer said. "I have called them and left messages several times and no matter when or how many times I call I always get the same message that no one is available…I just want my money back."
A Brooklyn, New York consumer told BBB that she placed an order with PortaSpa, LLC in the amount of $159.99 via a payment installment company. The customer never received their product from PortaSpa, LLC.
"I contacted PortaSpa more than 10 times in regard to not receiving the item that I purchased from them," the consumer told BBB. "Someone responded to my first email and I got no response after that….I feel like I've been scammed and violated," the consumer stated. "All I want is my money back so I can be rid of anything dealing with that company."
According to information found on the Georgia Secretary of State's website, PortaSpa, LLC's registered agent is Ineta Scrinic. The business is registered with the Georgia Secretary of State but has been found in noncompliance with their business registration standards. It was also formerly known as SpaHeads, LLC, which marketed its services through a website as well as Facebook, although all social media related to that business has now become inactive.
Attempts to reach PortaSpa, LLC and its registered agent, Ineta Scrinic, for comment failed.  In addition, the business did not respond to BBB's request seeking their voluntary cooperation in eliminating the pattern of complaints.
BBB offers these tips for safe online shopping:
Know the advertiser. Some of the best deals are only available online but be careful. It's easy for a fake site to mimic a famous retailer's website, so make sure you are shopping with a legitimate site. If the site is missing contact information, that is a red flag. Check out retailers at BBB.org before you shop.
Shop with a credit card. In case of a fraudulent transaction, a credit card provides additional protections; it's easier to dispute charges that you didn't approve or to get your money back if there is a problem. Debit cards, prepaid cards or gift cards don't have the same protections as a credit card.
Keep documentation of your order. Save a copy of the confirmation page or email confirmation until you receive the item and are satisfied. Be sure to know and understand the return policy and keep this documented with your purchase records. According to the FTC, when you shop online, sellers are supposed to ship your order within the time stated in their ads or within 30 days if the ads don't give a time. If a seller can't ship within the promised time, they have to give you a revised shipping date, with the chance to either cancel your order for a full refund or accept the new shipping date.
Check a site's security settings. If the site is secure, its URL (web address) should start with "https://" and include a lock icon on the purchase or shopping cart page.
Be a savvy shopper. When shopping online, be sure to take your time and read the fine print before submitting your order. Look for the return policy; although many online orders can be returned for a full refund, others have restocking fees. Some items cannot be returned; know before you buy.
Protect personal information. Read a site's privacy policy and understand what personal information is being requested and how it will be used. If a site doesn't have a privacy policy, that's a big red flag that it may be a scam.
Think before you click. Be especially cautious about email solicitations and online ads on social media sites. Many sketchy retailers advertise great deals or trendy products that don't measure up to the promotional hype.
Beware of too-good-to-be-true deals. Offers on websites and in unsolicited emails may offer free or very low prices on hard-to-find items. There may be hidden costs, or your purchase may sign you up for a monthly charge. Look for and read the fine print.
Learn more about safe online shopping.
Report scams to BBB ScamTracker, and visit BBB.org to find trustworthy businesses.
Read more about BBB Accreditation Standards and BBB Standards for Trust. Learn how to become a BBB Accredited Business.