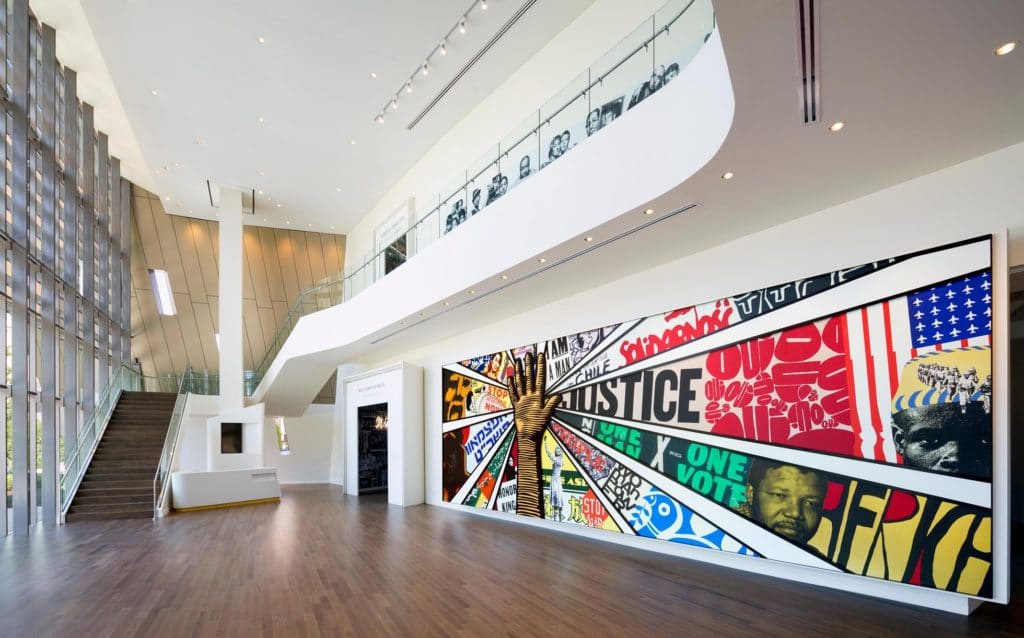 Thanks to a special grant from Coca-Cola, you can visit the National Center for Civil and Human Rights for free during the month of February.
The cultural attraction, established in 2007, is located in downtown Atlanta adjacent to the World of Coca-Cola and the Georgia Aquarium on land donated by the Coca-Cola Company.
Civil rights legends Evelyn Lowery and former United Nations Ambassador Andrew Young helped launch the center, which has become one of the few places in the world connecting the American Civil Rights Movement with the contemporary struggle for Human Rights around the world.
The 42,000-quare-foot facility offers visitors a look at America's political transformations and historic moments in time through original works of art, music, videos, artifacts, pictures and dynamic interactive experiences.
The center also provides visitors with an understanding of what human rights are and why they need protection.
"Our purpose is to create a safe space for visitors to explore the fundamental rights of all human beings so that they leave inspired and empowered to join the ongoing dialogue about human rights in their communities," the center's web site states.
IF YOU GO:
Address: 100 Ivan Allen Jr. Blvd., Atlanta
Hours: 10-5 Mon.- Sat.; Sundays, noon to 5 p.m.
Telephone:  678-999-8990