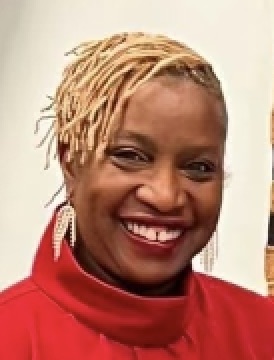 STONECREST, GA—State Rep. Doreen Carter (D-Lithonia) will host her sixth annual "Go Red for Women" event on Friday, Feb. 4, 12 – 2 p.m., at SeaQuest at the Mall at Stonecrest, 8020 Mall Pkwy. Participants may attend in person or virtually via Zoom by registering in advance here.
"I have hosted this event every year as a way to show my appreciation to God for allowing me to live after my heart attack," said Rep. Carter. "Since I have been fortunate enough to live, aside from hosting advocacy events, I also participate in various heart-related studies. I want to do all that I can to share information and be an inspiration to other women."
The event aims to provide relevant information and health resources both in person and virtually. This event will offer health screenings, heart health resources, physical fitness presentations, tips and research from the American Heart Association's (AHA) self-care experts.
Carter will also be joined by the following special guests:
Laura Bracci, MPH, government relations director, AHA; Dr. Ijeoma Isiadinso, MD, MPH, FACC, assistant professor, board certified cardiologist, Emory Heart and Vascular Center; Dr. Jayne Morgan, MD, cardiologist, executive director of the COVID-19 Task Force at Piedmont Healthcare; L. Neicey Johnson, BSN RN, Esq., founder of VSNS, Inc. Healthcare Consulting; Dr. Antoinette Alvarado, founder, My Sister's Keeper Foundation; and Newton County Commissioner Alana Sanders, fitness executive and master trainer.
For more information on research conducted by the AHA, please click here.
For more information on the "Go Red for Women" event, please click here.
Rep. Doreen Carter represents the citizens of District 92, which includes portions of Rockdale and DeKalb counties. She was elected to the House of Representatives in 2015 and currently serves on the Code Revision, Education, Industry and Labor, Small Business Development and Special Rules committees.