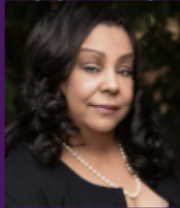 STOCKBRIDGE, GA—Newly-elected State Rep. Angela Moore, who represents House District 90, is hosting a free community breakfast on Saturday, June 5, at Panola Mountain State Park at Alexander Lakes, 10 a.m. to noon, 4965 Flat Bridge Road S.W., Stockbridge.
Moore, whose House District includes portions of DeKalb, Rockdale and Henry counties, is inviting the community to come out to meet her and other elected officials, receive updates from the 2021 Legislative Session and share concerns.  Special presentations also will be made.
"In addition to the wonderfully delicious catered breakfast, information about the 2021 Legislative session, Rockdale Probate Judicial candidates, my guests will participate in presentations of Resolutions celebrating Georgia's Special Needs students and adults; Recognition of my predecessor, former State Representative Pamela Stephenson as well as Recognition within my District of the first female park ranger to manage Panola Mountain State Park, Lesley A. Mobley.  Special guest, State Rep.  Mesha Maino , House District 56, will join in the recognitions," Moore said.
Moore said children are welcome to attend the meeting with their parents or caregivers.
For planning purposes, those who plan to attend the breakfast should register by Friday at https://www.angelamooreforgeorgia.com/event