TUCKER, GA—The Tucker CID (Community Improvement District) announced this week that a new brewery and Korean restaurant will open soon in Tucker.
The Bite of Korea will offer authentic Korean dishes including its signature 
Bulgogi‌ ‌quesadillas. Photos via Facebook.
"We are extremely excited that Pontoon Brewery: The Lodge and Bite of Korea are set up to open in our district within the next few weeks. The Lodge's taproom is complete and Bite of Korea's staff is currently undergoing training," the CID stated in its announcement. "Once all the permits have been confirmed and approved, we look forward to grabbing good food and refreshing drinks at our newest establishments."
Pontoon Brewery is expanding with the opening of The Lodge in Tucker, where customers will be able to relax and enjoy craft beer.
Photo via Facebook.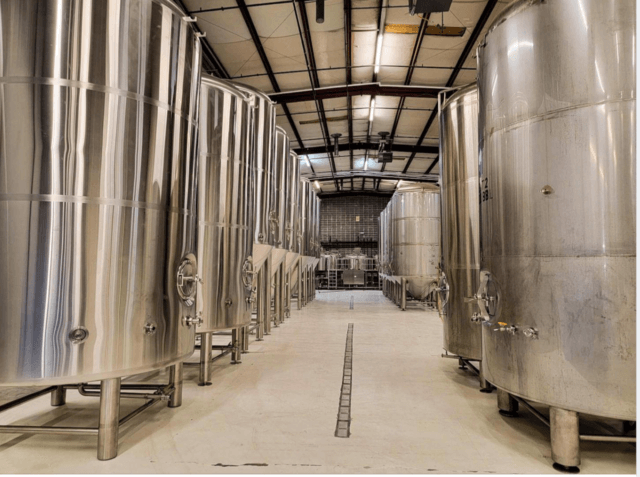 Pontoon Brewery, which opened its first location in Sandy Springs in 2017, is opening its second location—The Lodge—at 4720 Stone Drive in Tucker.  The 33,000-square-foot facility houses a taproom, private event space, and production facility. Owners say The Lodge will give Pontoon Brewing the opportunity to expand its craft beer programs and welcome even more beer lovers to the "Pontoon Lifestyle," inspired by the South's beautiful lakes and waterways.  The new brewery is located near Stone Mountain Park, which has two large lakes in addition to several smaller ones.

The Bite of Korea (BOK) is currently training staff in preparation for its opening in a few weeks at 4650 Hugh Howell Road.This will be BOK's first bricks-and-mortar building. BOK began as a cafeteria in an office building then transitioned to pop-ups and food festivals in the wake of the pandemic. BOK offers authentic Korean dishes including the signature and Bulgogi‌ ‌quesadillas and ‌‌Pork‌ ‌Belly Tacos‌ ‌with‌ ‌Kimchi‌ ‌Slaws.