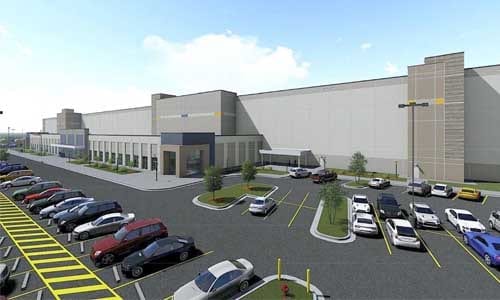 Amazon is hiring 1,000 employees for its new 700,000-square-foot warehouse facility located on East Park Place in Stone Mountain. The company's virtual job fair went live today (Sept. 28).
The e-commerce giant will use state-of-the-art robotics technology to fulfill orders and move packages through the new facility.
Most of the new positions will be for warehouse workers who will earn at least $15 an hour plus health benefits and a 401 retirement plan for full-time employees, according to Amazon spokeswoman Rachel Lighty.
Amazon's web site states that employees in Georgia can earn up to $18.50 an hour, depending on the job. In addition to the warehouse jobs, the company also is offering customer service positions and managerial positions.
Operations are expected to start before the holiday season begins, officials said. They have not, however, provided the exact date.
Job seekers can apply at amazon.com/atlantajobs or text ATLNOW to 77088 for more information.