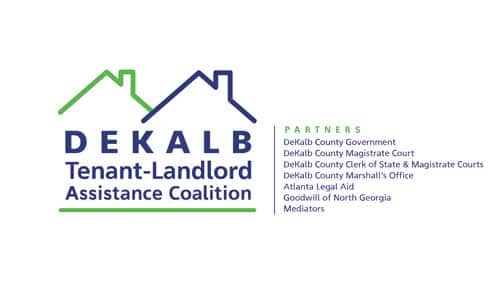 DECATUR, GA—Due to the limited amount of remaining funds and the large number of pending applications, DeKalb County announced that it is suspending the acceptance of new applications for financial help through the DeKalb Tenant-Landlord Assistance Coalition (TLAC) program.
The last day to apply for the program will be Wednesday, Nov. 24, at 5 p.m.
"The TLAC program has been a tremendous success helping more than 2,000 families and landlords impacted by the pandemic," said DeKalb County CEO Michael Thurmond. "However, our resources are limited, and we need to suspend receiving new applications until additional state or federal funds are available."
Approximately $19.7 million, or 91.2 percent, of the program's $21.6 million budget has been disbursed to help 2,425 families and landlords. The average applicant has received approximately $7,500 for rental arrearages and/or past-due utility payments.
As of Nov. 15, the TLAC program had approximately 5,700 applications pending.
Those tenants and landlords who already have in-person appointments scheduled and/or submitted completed applications will still be considered for the remaining TLAC funds.
With the support of the Board of Commissioners and in partnership with DeKalb Magistrate Court, Atlanta Legal Aid, DeKalb Dispute Resolution Center and the DeKalb Housing Authority,  TLAC is designed to provide financial relief to DeKalb renters threatened by eviction and landlords facing revenue losses due to the COVID-19 pandemic.
Those needing rental assistance may also apply to the Georgia Rental Assistance Program, administered by the Department of Community Affairs, at www.georgiarentalassistance.ga.gov, or call 833-827-7368. 
For more information about the DeKalb Tenant-Landlord Assistance Coalition program, visit www.dekalbcountyga.gov/renthelp or call 404-371-3201.