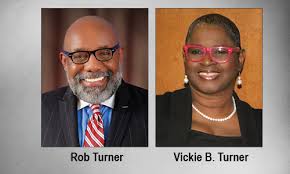 This month's DeKalb Cultural Exchange (DCE) community breakfast meeting will focus on the prevalence of Human Sex trafficking and its pervasive presence in the State of Georgia.  Information will be brought forth from subject matter experts and victims.
Come out for an informative time of sharing and a good breakfast on Saturday, Feb. 8, 9 a.m., at the Greater Traveler's Rest/House of Hope, 4650 Flat Shoals Parkway, Decatur.
Stonecrest Councilman Rob Turner and DeKalb County School Board member Vickie Turner are hosting the event.