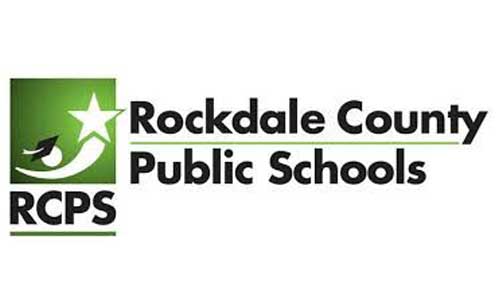 Rockdale County Public Schools (RCPS) and the nonprofit Kids'-Doc-On-Wheels (KDOW) are partnering to hold free COVID-19 vaccination events for those age 18 and older, including RCPS students, families, staff and community members.
The COVID-19 vaccination events are free and will be held May 15 and June 12, 9 a.m. – 4 p.m., at Rockdale Career Academy, 1064 Culpepper Dr., Conyers. The events will administer Moderna vaccines, which are approved for those ages 18 and older. The link to pre-register is available at www.rockdaleschools.org/vaccination. On-site registration is available but pre-registration is strongly encouraged.
"We are excited to offer the COVID-19 vaccine to all students, staff and families 18 and older on May 15th through our partnership with Kids'-Doc-On Wheels," said RCPS Superintendent Terry Oatts. "This will add another layer to our COVID-19 mitigation measures, which include: free testing for staff since January, free testing for students and families since February, free vaccines for staff in March, requiring masks be worn by students and staff, maintaining social distancing, and promoting frequent handwashing and the use of hand sanitizer. We especially want our 18-year-old high school seniors and their parents to take advantage of this opportunity to receive the first dose of the vaccine prior to attending graduation. We look forward to our in-person commencement ceremonies and having more people who are vaccinated in attendance will only enhance our COVID-19 safety measures. We are working closely with KDOW to offer the Pfizer vaccine as soon as possible to our students age 16 and older and when approved by the FDA, make it available for ages 12 and up."
Those receiving vaccines are asked to bring two items: Either a driver's license or state ID, and Either a health insurance card or Social Security card. Parents are not required to accompany 18-year-old students.
Attendees are strongly encouraged to pre-register online (www.rockdaleschools.org/vaccination) to allow the clinic to better prepare. Please note: The appointment times in the pre-registration form are not real appointment times; service is first-come, first-served 9 a.m. to 4 p.m. On-site registration is available but may slow down the process.
Georgia residents age 16 and older can also schedule COVID-19 vaccinations by going to www.gnrhealth.com/covid-vaccine-scheduling or going to https://myvaccinegeorgia.com.
RCPS, through its partnership with KDOW, has offered ongoing, free, drive-through COVID-19 testing services since January at RCPS schools – the first district in the state to do so. A schedule of COVID-19 testing dates for students, families, and staff is available at www.rockdaleschools.org/covid19testing .
KDOW also offers free, school-based telehealth and mobile medical services for RCPS families. These comprehensive pediatric services, which are available to all RCPS families on a voluntary basis, supplement existing school-based clinic services and can help reduce missed instructional time for students and missed work time for parents. For more information on telehealth with KDOW and how to sign up, visit www.rockdaleschools.org/telehealth.